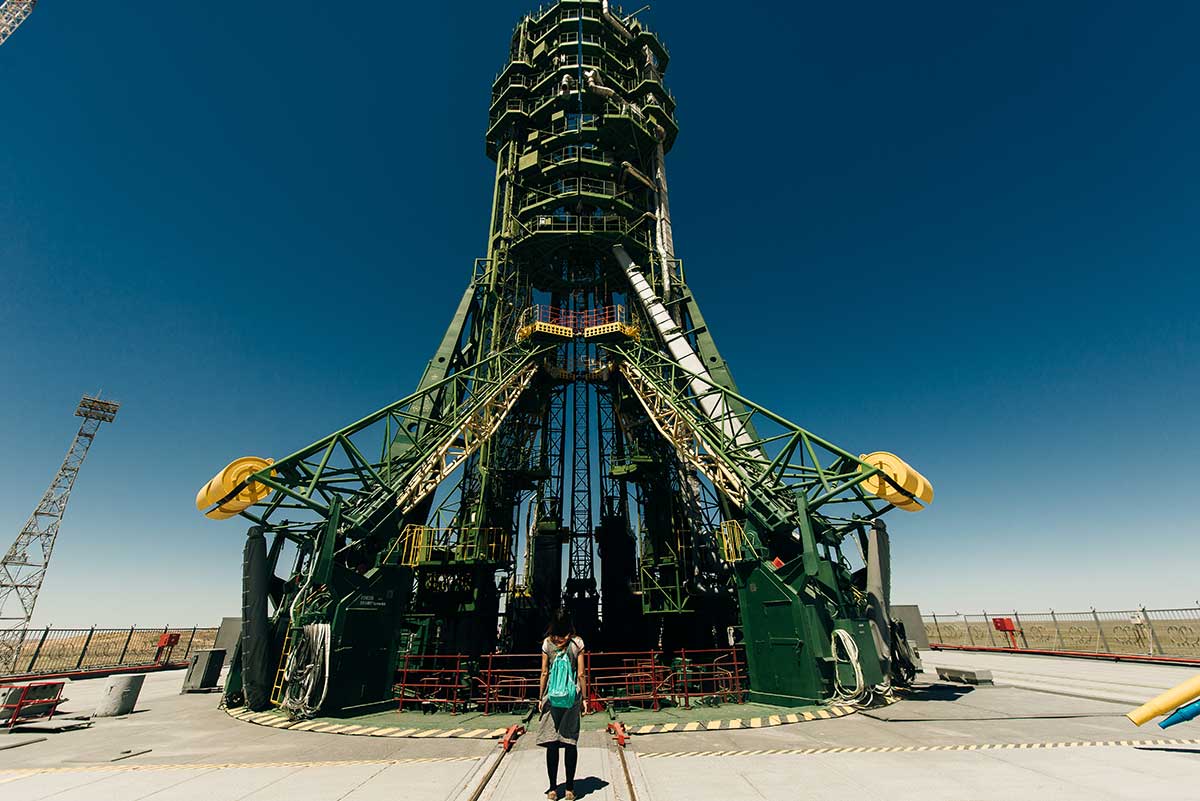 Baikonur Cosmodrome is the world's first and largest operational space launch facility, from where the first human spaceflight was launched. The cosmodrome is undoubtedly one of Kazakhstan's main tourist destinations.
The cosmodrome is capable to draw 250 thousand tourists per year. Now it receives a minimum number of visitors only during manned rocket launches (3-4 launches per year).
Nowadays, tours to rocket launch facilities show great potential. Similar space centers with a developed infrastructure and affordable tour prices can receive up to 1.5 million tourists a year and annually generate income of more than $270 million. Building accommodation places and entertainment centers, developing various show programs and excursions made it possible to achieve high incomes.
The cosmodrome's key object of tourist interest is Site 1 also known as the "Gagarin Launch", from where the first human to cross into outer space was launched. There are also the Saturn measuring complex, the Proton and Baiterek launch pads, the Energia launch complex, the Buran spacecraft model, and many other objects.
Goals to 2025

To increase the number of rooms from 1,500 to 7,000

To increase the number of tourists to 250 thousand per year.
Offer for tourists


Space tourism


Scientific and educational tourism


Industrial tourism


Entertainment tourism