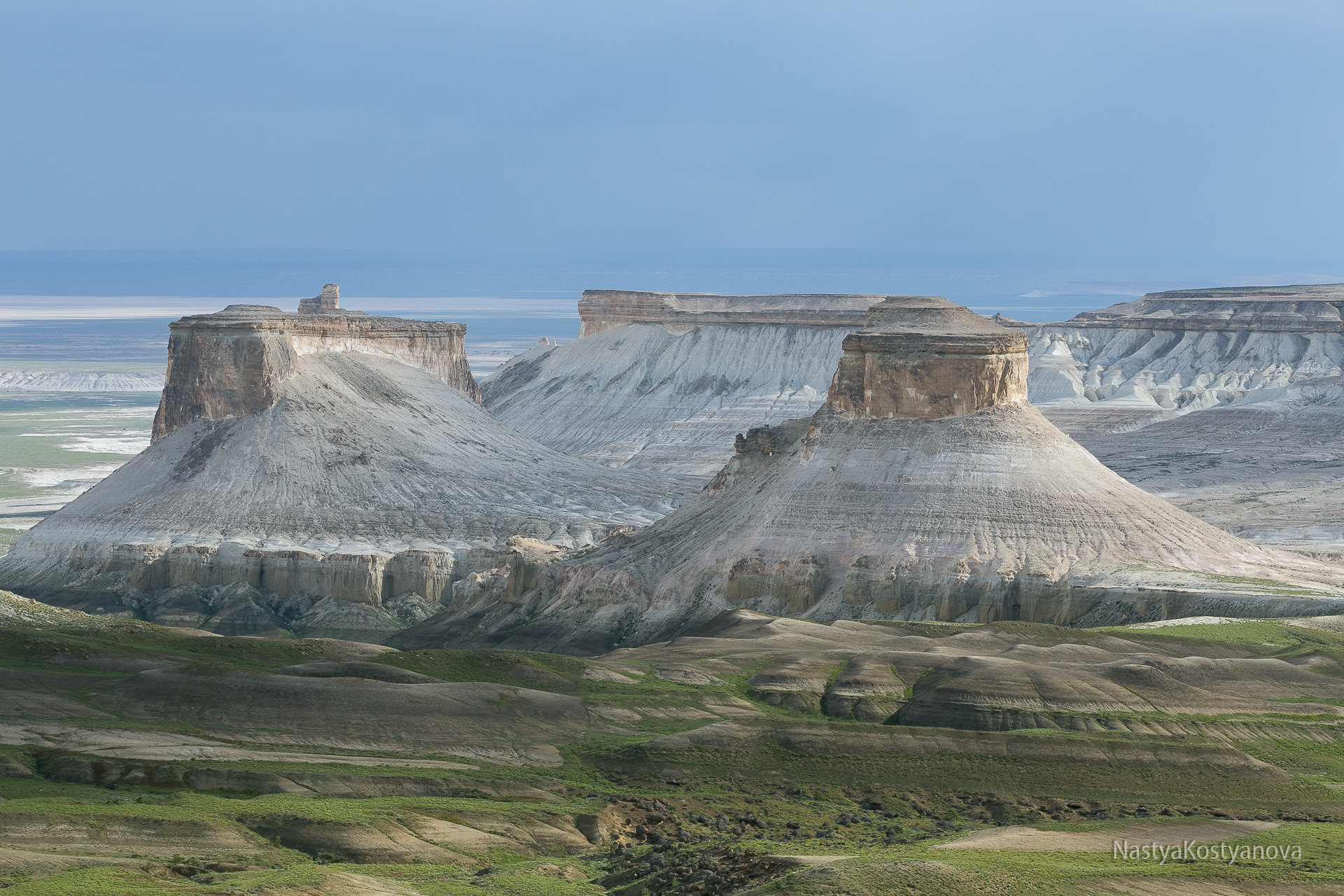 Mangystau borders the east coast of the Caspian Sea – the largest closed body of water on Earth. Mangystau attracts beach-goers with its wild sandy beaches and hot sunny days that last from May to September. The sea coast is popular with locals and foreign tourists.
In a short time, an infrastructure for beach recreation was built there. In July 2020, the first Rixos WaterWorld Hotel in Kazakhstan opened its doors for vacationers. This 500-room all-inclusive hotel has already received about 160 thousand visitors since its opening.
Recently, TETYS BLU Theme Park that includes swimming pools and various attractions was opened in Aktau.
If all planned projects are implemented, the region will be able to receive 1.7 million tourists a year (currently 240 thousand).
The Mangistau Region, in addition to beach recreation, can offer other types of travel. Its endless lunar-like landscapes that were once at the bottom of the ancient Tethys Ocean attract adventure seekers. The city of Aktau can be a great base for exploring the region.
It's necessary to build roads to the region's attractions that are quite a drive from each other. With good roads and all the necessary tourist facilities, it will not be difficult to attract travelers to the region.
Goals to 2025

To increase the number of rooms from 5.6 thousand to 8.6 thousand.

To increase the number of tourists to 1.7 million per year.
Offer for tourists


Beach holidays


Health tourism


Ecotourism


Caravanning tourism


Jeep tourism