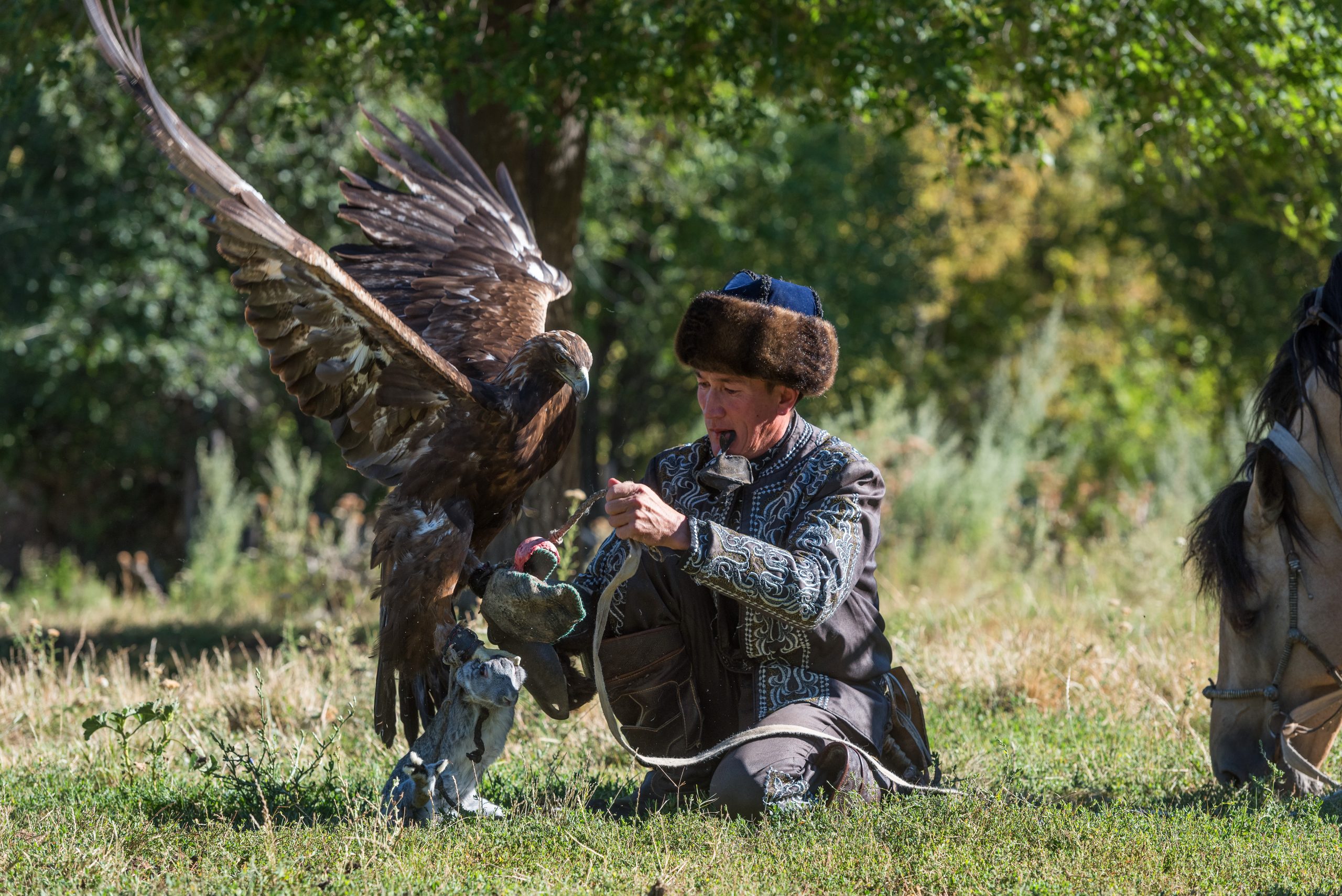 Our offers
Ethno

Learn more
Discover Kazakhstan's fascinating nomad culture through its art and culture. The country is the cradle of the Turkic world.

Crafts
Southern Kazakhstan
Feel free to buy handmade pure wool clothes and souvenirs, silver jewelry, and leather goods.

Horseback riding
Akmola Region, Almaty Region
Feel like a nomad on long-distance horseback riding tours or book a short excursion to places of breathtaking nature.

Hunting with eagles
Akmola Region, Almaty Region
The largest eagle hunting festivals are held near the village of Nura, Almaty Region and in the town of Burabay, Akmola Region.

National cuisine
Kazakhstan
The nomadic lifestyle has resulted in an impressive list of delicious and elegant dishes made with just three main ingredients.